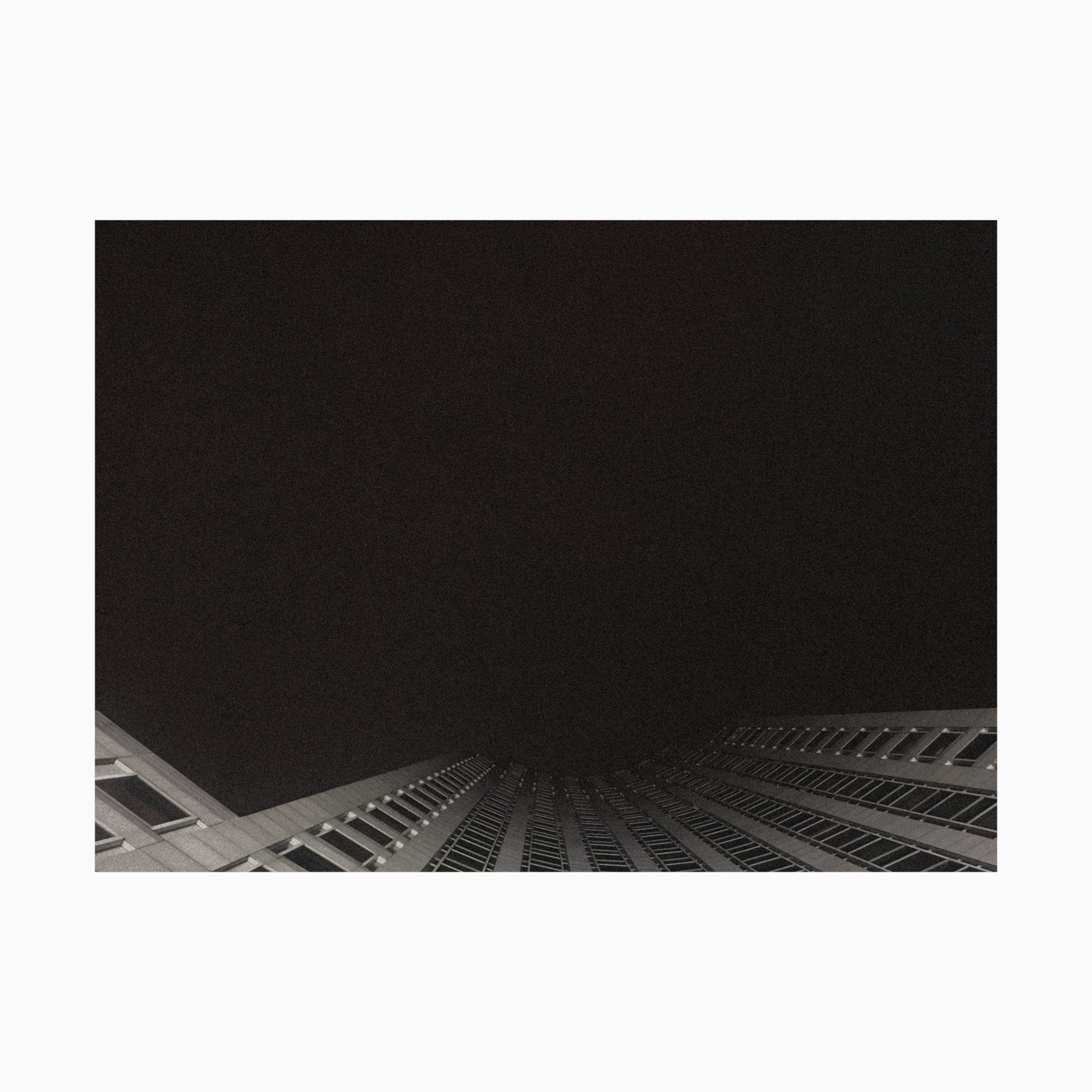 ELI KESZLER
EMPIRE
3 tracks
format: digital EP
length: 14:32 min
cat#: SP107
release date: Feb. 14th, 2019
Tracklist
1. Enter the Bristle Strum (05:26)
2. Corrosion Kingdom (04:25)
3. The Tenth Part of a Featured World (04:52)
Following the release of his album Stadium, out on Shelter Press last October, Eli Keszler returns with a brand new EP, Empire. Recorded between September and December 2018, this three-track EP is about finding stillness, tranquility and beauty in a dystopian landscape. In some ways, it continues the concepts explored on Stadium since it's also an EP inspired by cityscapes, architecture and, as Eli himself notes, "the illusion of order during declines."
Eli started touring for Stadium at the start of October 2019 with a performance at legendary New York venue, The Kitchen, the day before he orchestrated a five-camera shoot — check out this remarkable concert-length film: [https://www.youtube.com/watch?v=xNLdBYvpiJk].
Eli will continue to tour starting this month with three solo performances as part of Kevin Beasley's exhibition "A View of the Landscape" commissioned by The Whitney Museum in New York on Saturday January 26th at 6pm, 7pm and 8pm.
He'll also be performing live at Mutek, Phi Center, Montreal on February 23rd, Fort Worth Modern Art Museum on February 28th (in duo with Nate Boyce), Gnration, Braga, Portugal on March 29th and Rewire Festival, Den Hague on March 30th. You can also catch him performing in Oneohtrix Point Never's band at Pitchfork Midwinter 2019, Chicago on February 17th and Myriad, The Roundhouse, London on March 8th. And, he'll be teaching at CAMP in the Pyrenees in April.
For those new to Eli, his sound lies at the intersection of jazz, improvisation, fusion, modern classical and electronics. Although the music press has often tried to identify his work in terms of specific genres, he remains boldly on his own musical and aesthetic path.
Stadium received record of the year from Boomkat and placed in countless end of year lists. Since copies of Stadium are sold out, a repress of the album will be released the same day as Empire on February 14th.
Instruments
drums, percussion, vibracelesta, vibraphone, amarelion, violaskapa, organ, rhodes
Recording credits
Recorded by Nolan Thies
Mixed by Eli Keszler and Nolan Thies
Post production audio: Gabriel Schuman
Mastering: Stephan Mathieu
Produced by Eli Keszler
Recorded September 2018 – January 2019
Cover photo Eli Keszler
Copyright REL001 Publishing